If you are anything like us then you have trouble keeping books in your to-be-read jar. The good thing is that there are a large number of books out there to choose from. Unfortunately, this also means that scanning through selections can make you lethargic, and no one ever wants to get stuck reading a book that is unenjoyable. So we create quarterly lists with recommendations on what we have read or are looking forward to reading. Here are this summer's best reads.
Final Girls by Riley Sager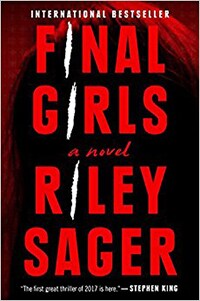 Stephen King dubbed this novel "the first great thriller of 2017". Hot off the presses this summer is the landmark first novel by author Riley Sager. This suspense is not for the faint of heart, but it will keep you turning pages until the very end, promising to usurp your attention and devour your time.
But of course, that is never a bad thing when it comes to reading a book.
The backdrop explains how, ten years prior, Quincy Carpenter was the lone survivor of a murderous massacre when she and five friends went on vacation. Dubbed a final girl, the media grouped her and two other survivors of similar traumatic events and made arrangements for these three girls to meet. However, despite the overwhelming influence of popular culture, these three never meet, that is until ten years later when one of the Final Girls is found dead and the other shows up on Quincy's doorstep. In an exhilarating rush, Quincy uncovers old truths and tries to understand why the other Final Girl, Sam, is now communicating with her, discerning her truths from her lies. If you are into suspense and horror, then this is the perfect summer read.
The Gunslinger by Stephen King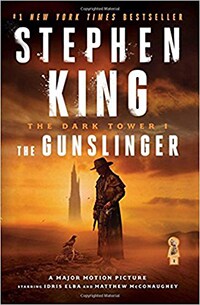 The prolific author never fails to impress readers, and those of us who manage to follow along to his vast compendium have been ceremoniously named the Constant Reader. But do not become discouraged from reading his works if you never have. The Gunslinger is a great starting point, especially because there is a movie out now based on The Dark Tower series.
The gunslinger is the eponymous name of the profession, or shall we say duty, given to Roland Deschain. He is in Mid-World, a place geographically similar to the United States, but appearing on a different plane of existence. He must follow the man in black on his quest to seek The Dark Tower, which separates the planes of existence among all of the different worlds. Along the way he meets a boy named Jake, and the story takes off with elements of action, adventure, tragedy, and a central mission.
The Gunslinger is the first installment and opens the door to a whole new fantasy world. While many people may be familiar with King's writing in the horror genre, The Dark Tower series shows his ability to diversify and write across different genres.
Above Suspicion by Joe Sharkey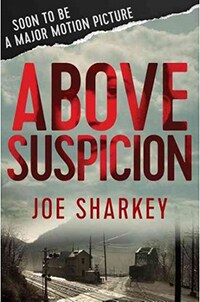 Above Suspicion was written in the 1990s by the New York Times columnist Joe Sharkey. He wrote several nonfiction novels that fit nicely into the crime genre. While his novels have not necessarily been best sellers, he does write compelling stories with a journalistic message in each. In Above Suspicion, he writes of a rookie FBI agent named Mark Putnam who is given an assignment in Kentucky.
Mark is living out his dream while not stationed in a desirable environment, he does his job as best as he can. However, state order meets scandal when a young female informant falls in love with him. This is not a typical love story, as the turmoil of her violent and capricious past plays out in her current state, culminating in the shocking act by Mark which will leave him in a moral challenge. This book asks the question of the role of private citizens in government affairs and is one you will not want to miss. Can't get enough? Filming is underway for a release based on the book, starring Emilia Clarke and Jack Huston slated for a 2017 release.
Cold Mountain by Charles Frazier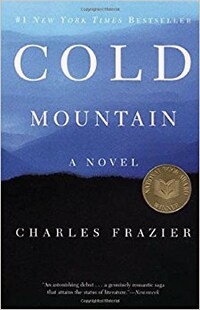 Set against the backdrop of the American Civil War, W.P. Inman is wounded and no longer wishes to fight with the Confederates. He deserts the war effort to return to Cold Mountain, North Carolina in hopes of finding Ada, a woman he knew briefly before the war. He hedges everything to find her again in hopes that she will accept his love and the two will become mates. His return trip is heavily influenced by the Odyssey, and Frazier explores the atrocious war morality adopted by many during this period during Inman's exhausting trip home.
Cold Mountain was good enough to claim the National Book Award for Fiction the year it was published, and later was picked up by Hollywood and made into a moving starring Jude Law and Nicole Kidman. The movie also went on to be nominated for several Academy Awards. These reasons are all why this book rounds out our top summer reads.