I know the first day of winter is creeping behind the corner, but I did not have the chance to make a fall list yet, and it is absolutely imperative that I do. Why? Because I love Halloween! And the fall reads selection is full of horror, psychological obfuscation, and all of those things that will keep us up at night.
The Deep by Nick Cutter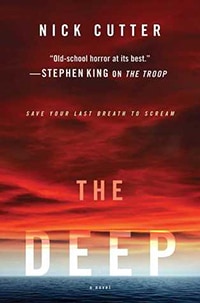 This is an absolute must read for anyone who loves horror and science fiction. I know that sounds very cliché, and I would much rather let people delve into their own paths and create their own ends, but there are many elements is this book that will keep you talking and thinking for days or even weeks afterward.
Craig Davidson, writing under the pseudonym Nick Cutter, tells a post-apocalyptic tale involving a scientific group researching a cure for the unknown disease called The Gets that is wiping out the world's population. The group, who is stationed at the very bottom of Marianas Trench, breaks contact with the facilities on the surface after their psychological assessments show signs of some deterioration. After a cryptic message sent from the lead scientist, Clayton, his brother, Luke, is recruited to descend into the trench to investigate, and ultimately descend into madness. The dark tale explores family, tragedy, and the strength to endure when nature's course is set for entropy.
You Will Know Me by Megan Abbott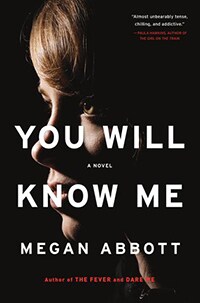 This is not quite the typical murder mystery, but there is a murder and it is a mystery. Devon is a teenage gymnastics prodigy working under considerable pressure to advance through national qualifiers in the hopes she will one day compete in the Olympics. Ryan is the young man who works various odd-jobs around town (and at the gym) and has most of the girls swooning (figuratively, of course) in his presence. One day he is found dead in an apparent hit-and-run as he was walking down a street that does not accommodate foot traffic.
An investigation follows, but what is most interesting about the novel is not the investigation itself, rather the dark themes and rogue secrets floating among both the children and the parents. Complemented with the high pressure of competing sports, the depth of maniacal decision-making exacerbates with those who are involved, and impulse fights motive in a battle to keep the reputation of the gymnastics gym. Some parents will violate morality in order to achieve whatever end result they desire. If you enjoy discerning themes in novels, then this is a definite must read for you.
Strange Weather by Joe Hill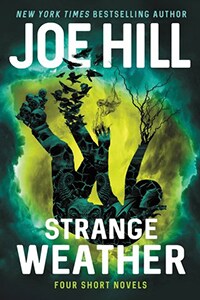 This is the perfect fall and Halloween read because, well, it was deliberately released right before Halloween. This is a collection of four short novels written by Joe Hill. Each novel is different in themes, structure, and even genre. However, each expository will keep you entertained as Joe Hill has become prolific at engaging and practicing empathy with his main characters, and constructing a point-of-view storyline that gives rise to difficult scenarios.
In "Snapshot" a man with a Polaroid camera tortures victims when he takes a picture of them and steals their memory. "Loaded" tells the story of a sociopathic mall cop who goes from the hero to the (arguably) terrorist (or at least really, really, really bad person). The main character in "Aloft" gets the ride of a lifetime after a parachute dive goes wrong and he lands on a cloud. Finally in "Rain", chemical warfare takes a new turn when a terrorist organization turns common everyday rain into nail-like crystals that mutilate anyone standing in its way. While I enjoyed all of these, my personal favorite was "Loaded". In that story, Joe Hill was unafraid to explore a lot of the gray area that has been the focus of national attention in recent years.
Red Dragon by Thomas Harris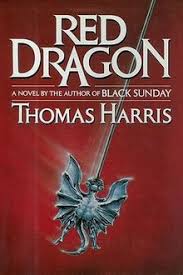 No must read list is complete unless there is an addition of a lesser-known classic. Many reading this list may already know that this is the very first installment to the Hannibal Lecter series, but for those who do not, Hannibal Lecter was torturing crime-solvers far before Clarice Starling. In this epoch of Hannibal, he is currently locked away in isolation after Will Graham exposes his nefarious ways and (nearly getting killed himself) manages to alert authorities and get him locked away. Married now years after his long recovery, Will is again enlisted by the FBI to find a new killer on the loose, the Tooth Fairy. While Will possesses the special talent of empathy to identify suspects, he falls short on the hunt and needs assistance from his old nemesis, Hannibal Lecter.
This particular novel has been adapted for screenplay several times. The first in 1986 in a film called Manhunter that did not perform very well in the box office. After the success of The Silence of the Lambs, it was again recast, this time under the book's original title. Anthony Hopkins returns as Hannibal, while Edward Norton, Emily Watson, and (one of my person favorites) Ralph Fiennes play supporting roles. Later, the NBC television series Hannibal was based on characters from the book, and played three seasons before its untimely cancellation.