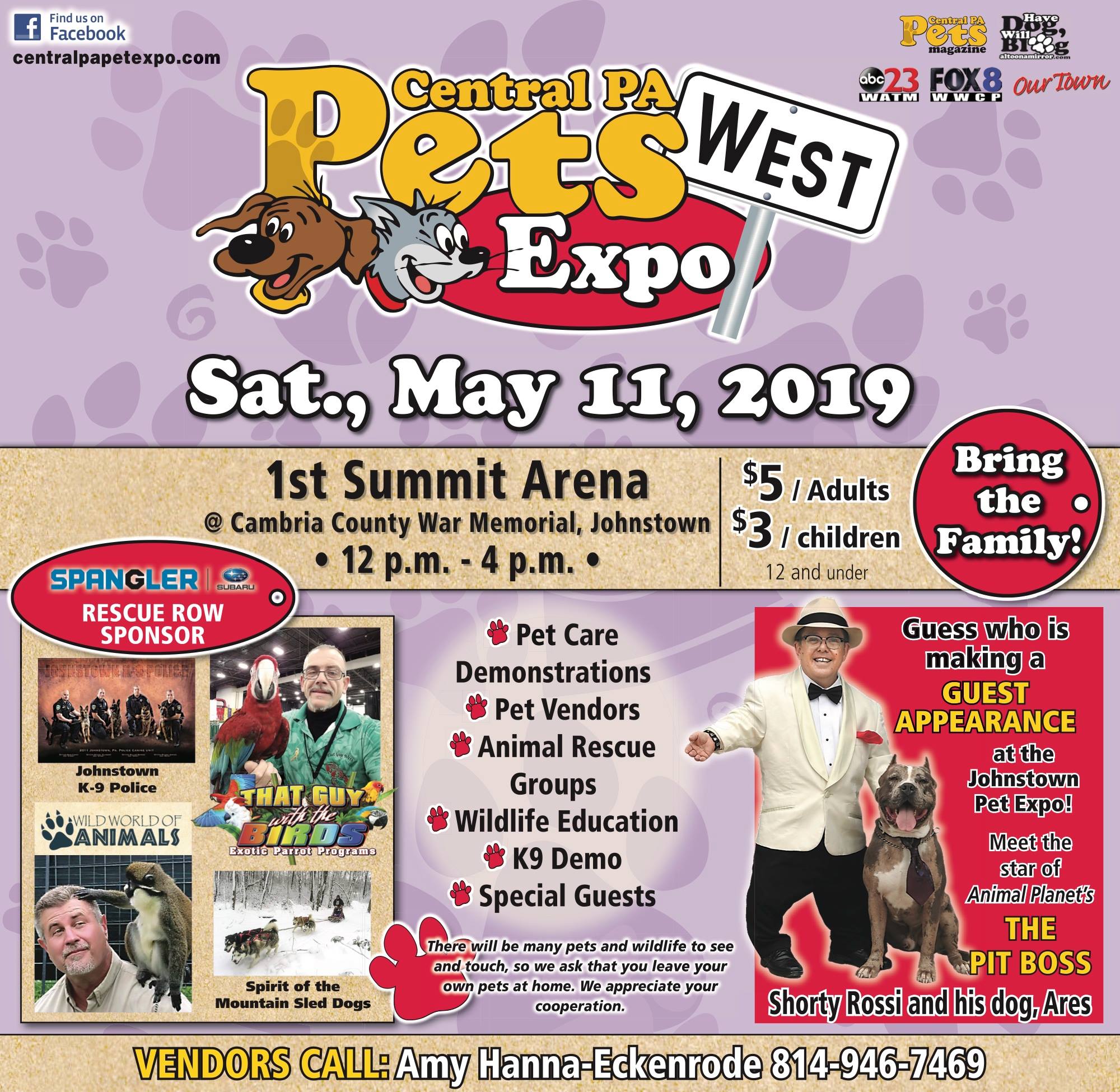 We are proud to announce that will are the official Rescue Row sponsor for the very first Central PA Pets Expo WEST!
The original Central PA Pets Expo will be hitting its tenth year in Altoona this October. As it gains popularity, the host has decided to bring the expo to Johnstown. It will be hosted at 1st Summit Arena at the Cambria County War Memorial on Saturday, May 11th from noon – 4 pm.
Admission is just $5 for adults and $3 for children 12 and under. There will be many fantastic vendors that guests will have the opportunity to check out and interact with. These include a Johnstown K-9 Police demonstration, Spirit of the Mountain Sled Dogs, Cambria County CART (an animal response team), Laurel Highlands Working Dogs, and a very special appearance by Shorty Rossi from the Animal Planet TV show the Pit Boss. He will be in attendance with his own pet, Ares.
As the Rescue Row sponsor, we are providing funding for booth space for many rescue shelters in the area. These include our Subaru Love Promise partner the Humane Society of Cambria County, Habitat 4 Hounds Rescue, Nardecchia Spay Neuter Fund, The Ethel Fund, St Marks Food Pantry, and many others!
We'll be joining the fun with our very own booth space. We will have some free Subaru gear goodies that you can take home to your pets. We hope you can join us!