We have fantastic news to share. Beginning today, you can now shop online and have your new Subaru delivered directly to your house!
On April 20th, Pennsylvania Governor Wolf signed a bill into law that allows car dealers the ability to sell vehicles remotely. What this means for you is that you can purchase your new Subaru without ever having to leave your home!
With the continued spread of COVID-19, we understand that many people are apprehensive about going out in public. Previously this has led to us shuttering our showroom and temporarily halting sales. However, now we have a safe practice to guide you through the sales process and help you get into a new Subaru.
Here is how this works:
Step 1: Shop online at www.SpanglerSubaru.com
Step 2: Contact us by calling (814) 266-9794 or through email
Step 3: Once you have picked out your vehicle, we will send you all the necessary paperwork to sign through email
Step 4: We deliver your new Subaru directly to your house!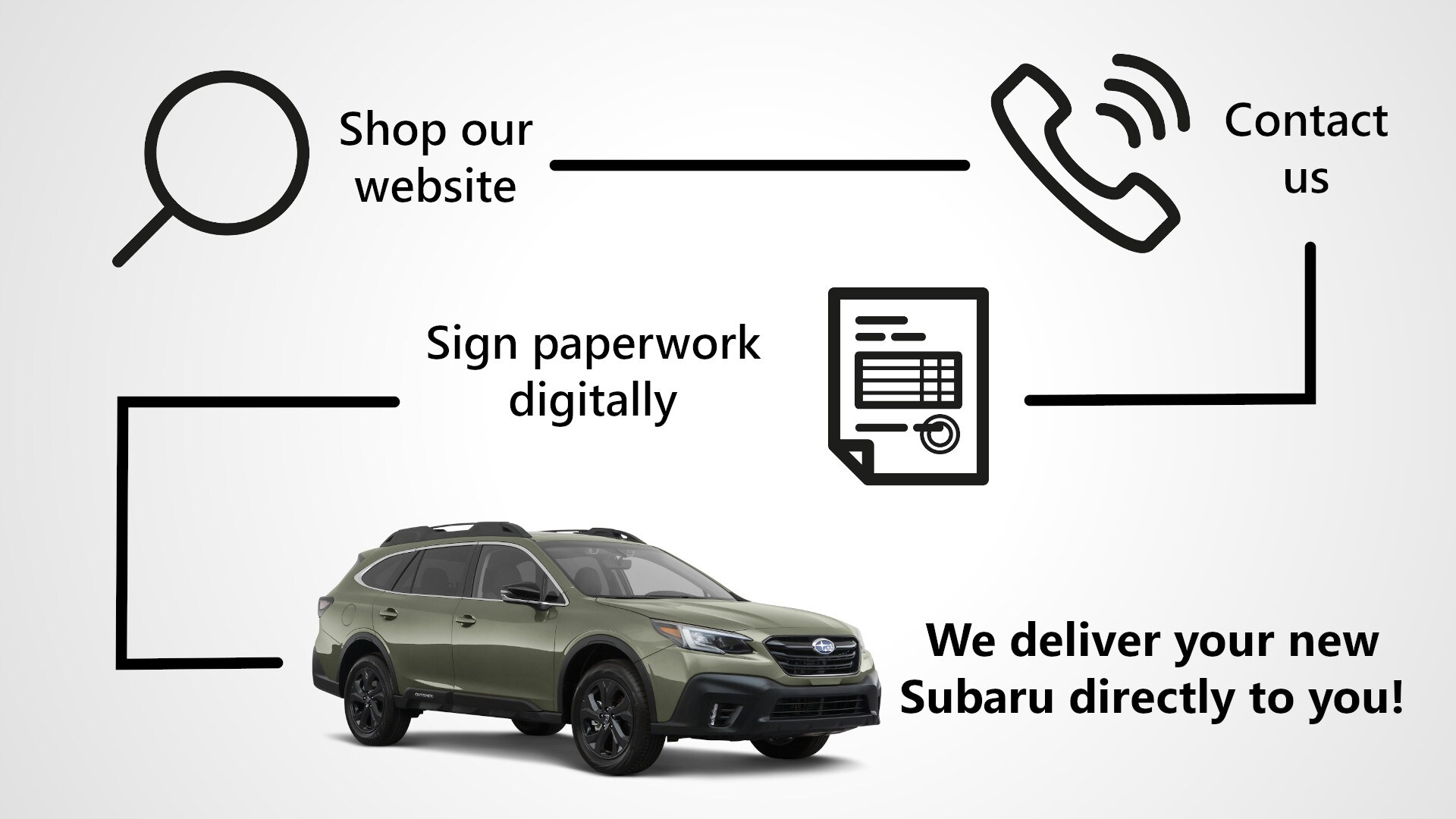 It is a completely touchless process that mitigates any and all risk of spreading COVID-19. We continue to keep all sanitization protocols in place and all employees including delivery specialists are required to wear masks while on the clock.
Alternatively, if you choose, you may pick up your new Subaru at our location after all paperwork is signed. This also gives you the opportunity to drop off your trade-in if you have one. In accordance with the new law, no individuals may transact business within the showroom and tests drives are not allowed.
All inventory listed on our website is available to purchase. Subaru Motors Finance is offering financing as low as 0% on all 2020 Outback, Ascent, Forester, Impreza, and Legacy models and 0.9% on all Crosstrek and WRX models. These rates are good until April 30th.