We are now offering the ability to complete your purchase online!
With our new digital retailing tools, you can now purchase your new Subaru entirely online and have us deliver your purchase directly to you.
Here's how it works. We've updated our site to include buttons beside the vehicle that allow you to start the purchase process. You have the ability to work your own numbers to get to the payment you desire. From there, you can upload your trade-in if you have one, obtain a credit check, and fill out all pertinent information.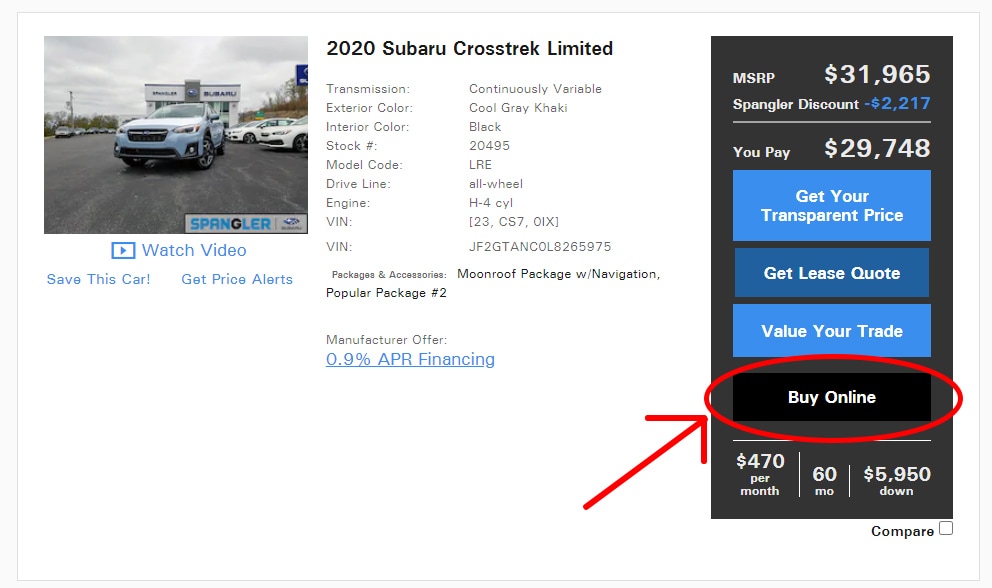 Once you have submitted all necessary information, the care you have chosen is now reserved for you and we receive your request. At that point, someone from the dealership will call you to confirm everything. After that, we will send you paperwork to sign electronically. Note: paperwork must be signed on a desktop/laptop computer or tablet. It cannot be signed by a smartphone.
The purchase is complete once you sign all paperwork! We will then arrange a time to deliver your new Subaru and pick up your trade-in. Home delivery can only be made within a 25 mile radius of our location. Alternatively you can come to our location to drop off your trade and pick up your new Subaru.
We know the automotive industry is behind when it comes to purchase convenience, so we are taking steps in the right direction to close that gap. We hope you like this tool as much as we do!