Tickets
Mini-session bookings are now closed!
These went fast last year. Don't miss out again!
Cost: $150 per session 
The reindeer are coming back! This year, for the second year straight, we will be kicking off the Subaru Share the Love Event in spectacular fashion by hosting live reindeer right on our parking lot! The event takes place on Saturday, November 21st from 9 am to 3 pm.
Dress you and your family in your season's best and book your appointment for a mini-session with the reindeer. Sessions will be available in 10-minute time slots and will include 3 - 5 high quality portraits delivered digitally a few days after the event.
Of course this wouldn't be a Spangler Subaru event if we weren't doing it for a good cause! 100% of proceeds from ticket sales will go directly to the Leukemia & Lymphoma Society Eastern Great Lakes Region - our local charity partner for the second straight year. Cost: $150 per session.
Professional photography will be handled by WhatMiaSawPhotography. Spruce Run Farm will be bringing and handling the reindeer. Refreshments and additional activities will be provided.
No photography will be allowed outside the mini-sessions. Visitors are encouraged. Donations for LLS will be accepted but not required outside of the cost per mini-session.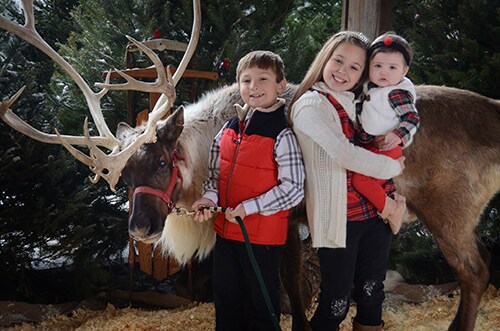 About WhatMiaSaw Photography
Mia has been capturing the beauty and creativity to life for over ten years. A diverse portfolio, her prolific work includes weddings, events, private mini-sessions, senior portraits, and so much more. Her style attempts to capture ebullience and brings a fun and new outlook on traditional style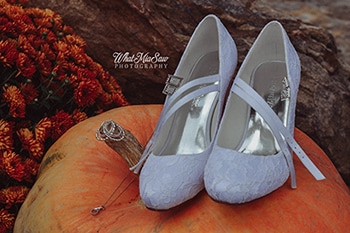 photography. Mia uses a Nikon D3100 and the latest version of Photoshop CS6 for editing.
About Spruce Run Farm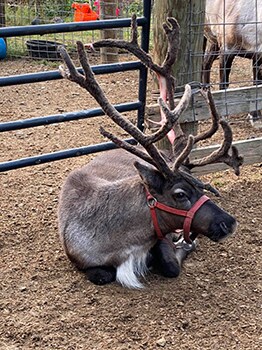 Spruce Run Farm has been spreading cheer all over Eas
tern and Central Pennsylvania with their majestic reindeer. During the 
winter months they can be captured on camera during photo sessions 
or seen offering magical carriage rides through snowy downtown areas.