Serving Johnstown, Somerset, Ebensburg, Portage, PA, and surrounding areas.
Come see our new state-of-the-art facility!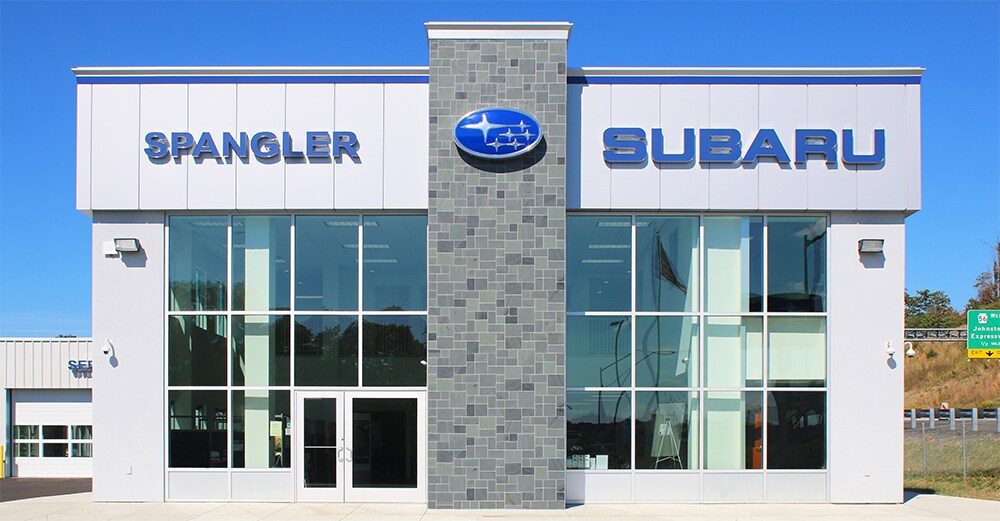 Since 1971, Spangler Subaru has been a staple in the Johnstown, Pennsylvania community. Founded by Forrest Spangler, a working man and veteran who was chasing opportunity, the dealership has seen expansive growth with the 2nd and 3rd generation Spanglers at the helm.
Originally a used car dealership, Forrest took on the MG-Austin Healey franchise in 1963. Eight years later, he would open the doors to what is now one of the longest-standing Subaru franchises in the country. While originally located in the Hornerstown section of Johnstown, the dealership faced the devastating and infamous flood of 1977. Undeterred, two years later Forrest would move the dealership uphill, where Spangler Subaru now sits at its current location in Richland.
Spangler Subaru continues to carry out the vision of the Subaru brand and works to uphold the image of the community by working with various partners and non-profit organizations, all while being steered by a legacy of Spanglers. With a new building resurrected in 2015, and most recently receiving the Subaru Love Promise Customer & Community Commitment Award in 2020, Spangler Subaru continues to shine as a beacon of life and energy for Johnstown. 
Our History
From a letter to his grandsons by Buck Spangler (June 20, 1925 - June 6, 2013):

I was in Austria on V-E Day (Victory in Europe). Following my discharge, I came back home and got a job at a strip coal mine. I worked in the Pit (It WAS the pits!).  
I stood down in the pit of the mine. After the shovel operator scooped buckets of coal out of the pit, I would shovel by hand all the excess coal into a pile so he could scoop it up in the next load. I did that for about a year then decided there had to be a better job out there.
I went to Vale Technical School and learned the auto body trade. My aptitude tests said my talents lay in repairing things. (And I have been repairing things ever since.)
A buddy and I decided to go to New York City to find work. To pay the bills, I became a short-order at Bickford's Cafeteria on 42nd and Broadway. (I still like to cook.) I was up for a managerial job when I got word that my mother was sick.
Once again, I came home. I ran a used car lot during the day for Steve Farkas and ran his roller skating rink in Cairnbrook at night. Since I had always worked, I never ran around with a  group of guys. I guess I was something of a loner. I just went from day job to night job.
The rink was where I met your grandmother. I was running the body shop of Richland Auto Sales on Bedford Street when we got married.
The general manager of the Cadillac dealership on Main Street liked my work and encouraged me to start my own business. He said he'd send me work. 
When we decided to give it a try, we went out to talk to Nance's father about it. He asked if we had any savings. We had about $300. He gave us some of the best advice I could ever get. "I'm not going to lend you money. It's too easy to borrow and too hard to repay. Set up charge accounts with parts houses. Use the $300 if you have to. If you can't pay your bill, call the creditor. Don't make him call you. Tell him you are short but will send him something every month. I will make sure you have food on the table if you don't have money to buy it."
You know we never had to take him up on his offer, and I was really proud that I did it on my own. That was January 2, 1953. We rented a small garage on Horner Street. I hung out a sign. It was just the two of us. Slowly, small jobs came in. Nance kept the books and helped scrape mud from cars to get them ready. I worked every night.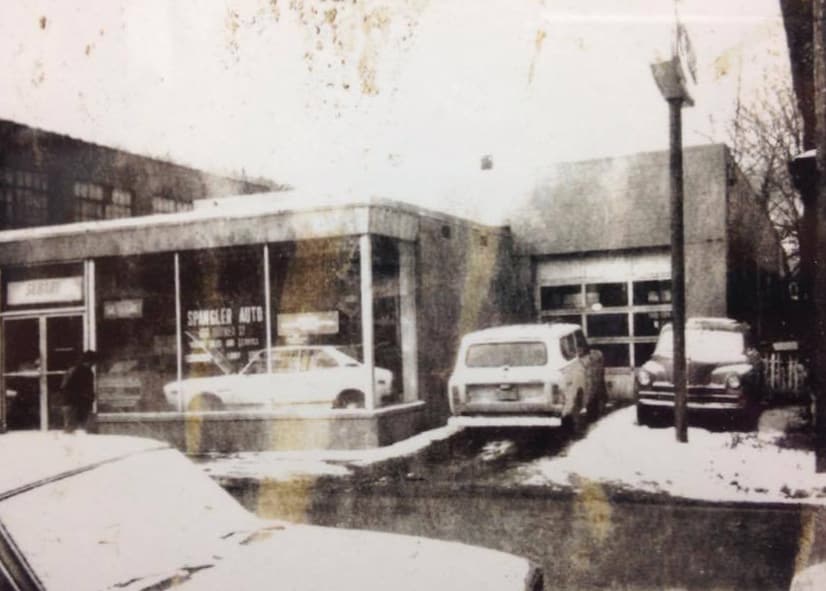 A lot of Saturday nights when our friends were going out, we'd be standing "in the pit" scraping cars. But we had no choice. We struggled to pay the bills. Steel strikes, layoffs in the malls -- everything affects small businesses. 
It would be 13 years before I could take a week off for a vacation. I knew it was hard on my family but the good Lord stayed with us. You know the rest.
In 1952, we bought property on Dowling Road off Cherry Lane, but sold it in 1955 to build our first garage at 166-68 Horner Street, across the street from the one we rented. In 1959, we built our home on Stanford Ave. Took on the British-Leland (MG-Austin Healey) franchise in 1963 and sponsored annual time-speed-distance sports car rallys.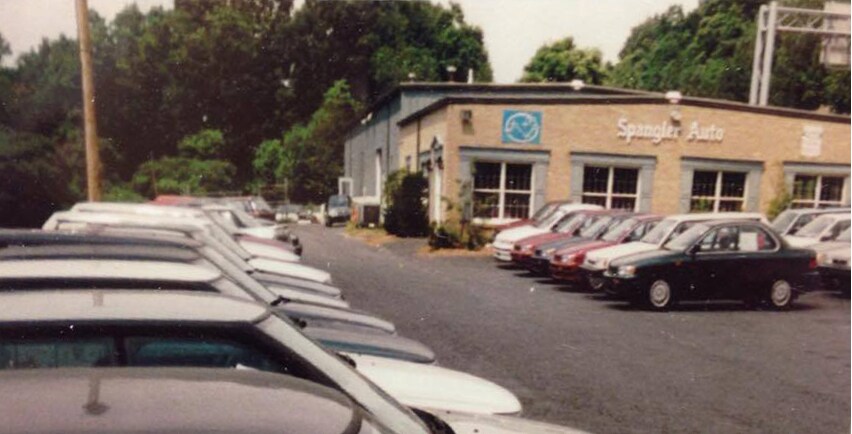 In 1971, we took on Subaru, were flooded out in 1977, and built our Richland building in 1979. Forrie had worked at the business while growing up and after graduating from Pitt, took over the reins and lifted the burden from by shoulders.
Nance and I still go up daily to help out. Pam worked in the office until her marriage; Doug worked for several years until he moved to Lexington. Patty joined the staff when Lauren, Garrett, and Ryan were in school full time, and now the 3rd generation, Ryan and Garrett, are helping when needed. It's been a long road but never full. I have never taken for granted what we have. It was done with God's and our kids' help. We have been lucky.