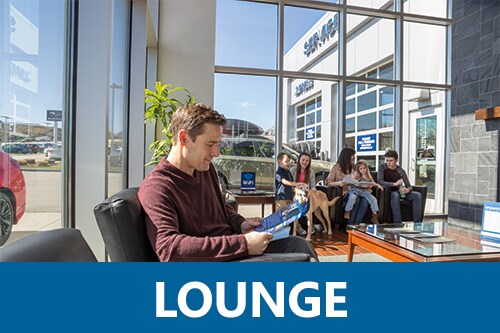 Our new, cozy lounge comes with s
oft, leather trimmed upholstery to keep you comfortable while you wait. There is also a variety of tables and chairs for your convenience to set up a mobile workstation while the service to your Subaru is performed.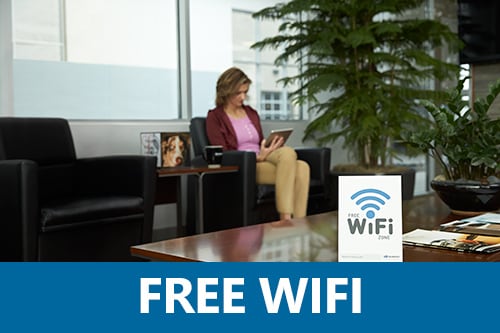 Enjoy complimentary Wi-Fi to get work done or browse the web.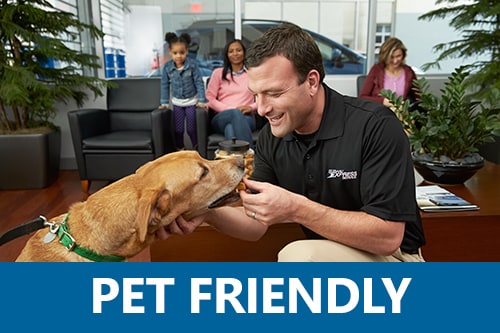 Of course we are pet friendly! We provide a dedicated pet area outside to help your furry ones get some exercise while you are here, or they can wait in the lounge with you. Beware! Our staff enjoys meeting and giving pets treats!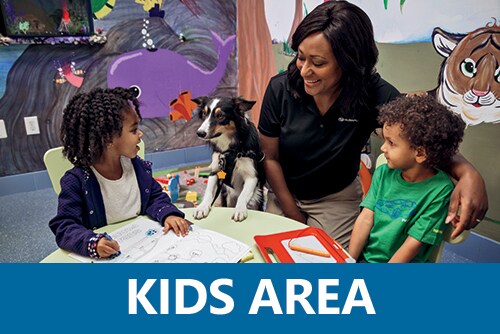 Toys and coloring books are available in our Kids Area to help entertain your children.
Other amenities we provide:
Coffee & Snack Bar We serve fresh, hot coffee all day long. There are a variety of other snacks and refreshments available as well.
HD TV Our HDTV is on all day. With a variety of programs to choose from, there is always something on. You can change the channel/volume yourself or ask a Service Advisor for assistance.
Magazines There is a variety of magazines we receive on a periodic basis placed throughout our lounge area.